History of
CBHS HIGHGATE 1936 - 1978
CHRISTIAN BROTHERS HIGH SCHOOL HIGHGATE
& CBC Highgate 1979-1981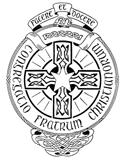 Latin: "Congregatio Fratrum Christianorum"
"Congregation of Christian Brothers"
History of the Christian Brothers
The Christian Brothers Educational Report on the founding of CBHS Highgate, 1936
CBHS Highgate was a boys high school built in 1935 and opened by the Christian Brothers in
1936 at 375 Stirling Street Highgate in Perth Western Australia.
CBHS Bedford was a boys primary school opened by the Christian Brothers in 1959 at Bedford
in Perth Western Australia. The name was changed to St Marks Bedford in 1971.
CBHS Highgate operated as a High School from 1936 to 1978.
In 1979 CBHS Highgate was merged with St Marks Bedford (formerly CBHS Bedford) and the name
was changed to CBC Highgate in 1979.
From 1979 to 1981 only Years 10, 11, 12 were taught at CBC Highgate, and the Years 5-9 were
transferred to St Marks Bedford.
CBC Highgate operated from 1979 to 1981 when it was closed and the buildings were sold to
St Marks International School which presently operates on the site. There is no connection between
the Christian Brothers and St Marks International College which is a English language school.
When CBC Highgate closed in 1981, all classes were transferred to Bedford which was renamed
St Marks College Bedford, which operated from 1982 to 1989.
In 1989 St Marks College Bedford merged with St Thomas Aquinas Girls School Bedford and the school
was renamed Chisholm College which is a co-ed Catholic High School.
The Christian Brothers are no longer involved in the running of Christian Brothers Schools in Western Australia.