The late Robert Thompson, CBHS 1960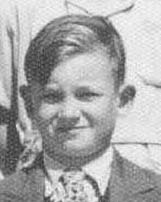 The following message from Penny Thompson, (wife of Robert Thompson), has been received by John Parker.
"Hello John, This is Penny, Robert Thompsons wife.
I didn't know if you knew that Robert passed away on the 28th of December 2010.
Robert died from what is called Mesothelioma, it is an asbestos related disease.
Just thought I would let you know this.
Hope everything is well with you all over there.
Bye Penny."
The Old Boys of Christian Brothers High School Highgate wish to extend their deepest
sympathies to Penny Thompson, on the loss of her husband, Robert Thompson.
Robert Thompson was a nephew of the late Bishop Peter Quinn, Old Boy of CBHS.
It was a great honour to Robert, when he attended CBHS Highgate, to have his uncle,
Father Peter Quinn at the time, conduct mass to the boys of CBHS, usually on Tuesday mornings, when we
all walked up to Sacred Heart Highgate Church.
Before he became a Bishop, Peter Quinn was the Parish Priest at Highgate